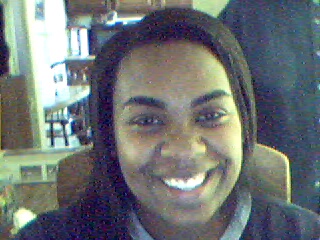 Sarah, an artist in the D.C. Metropolitan area, is about to blow up! She's currently looking for people to network with, in order to make this thing happen. She is currently in search of the following:
Managerial Positions
Personal Manager

Business Manager

Lawyer

Talent Agent

Backup Musicians

Drummer
Keyboardist

Bass Player
Conga Player

Backup Singers



In addition to being an artist, producer, and songwriter, Sarah is also the owner of Royal-T Records. Check out http://www.royaltrecords.com/ for more information and to check out samples of Sarah's work under the Lyrics page. For more information on these positions, or to book Sarah for a performance, e-mail royaltrecords@aol.com, or call toll free at 877-879-2366.
Proud member of the Royal-T Records family...

Click on one of the links below to navigate through this site:
Photos
Diary
Links
Favorites
Guestbook





(c) 2004 Royal-T Records